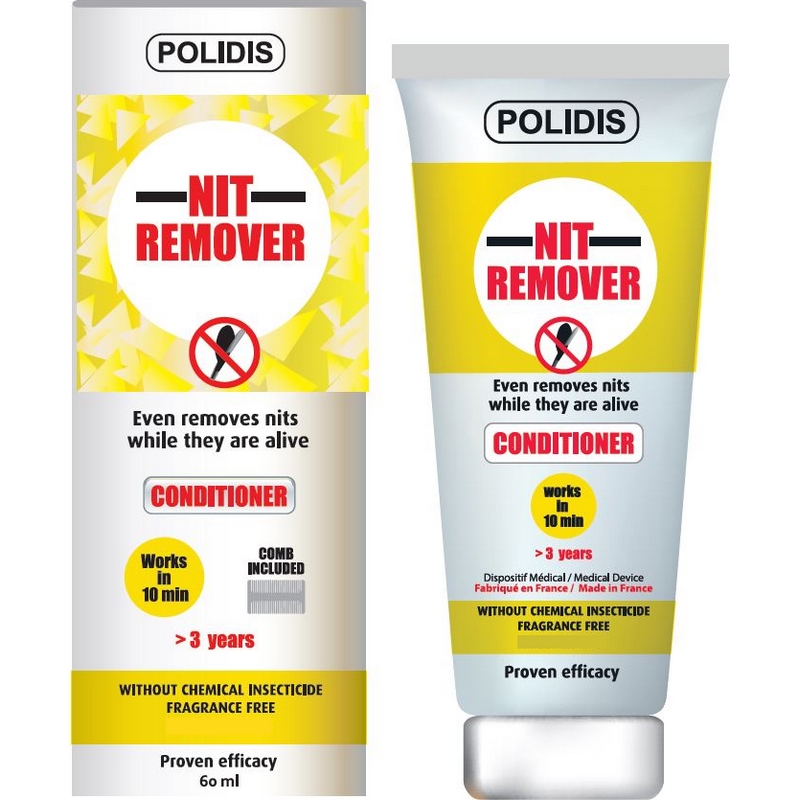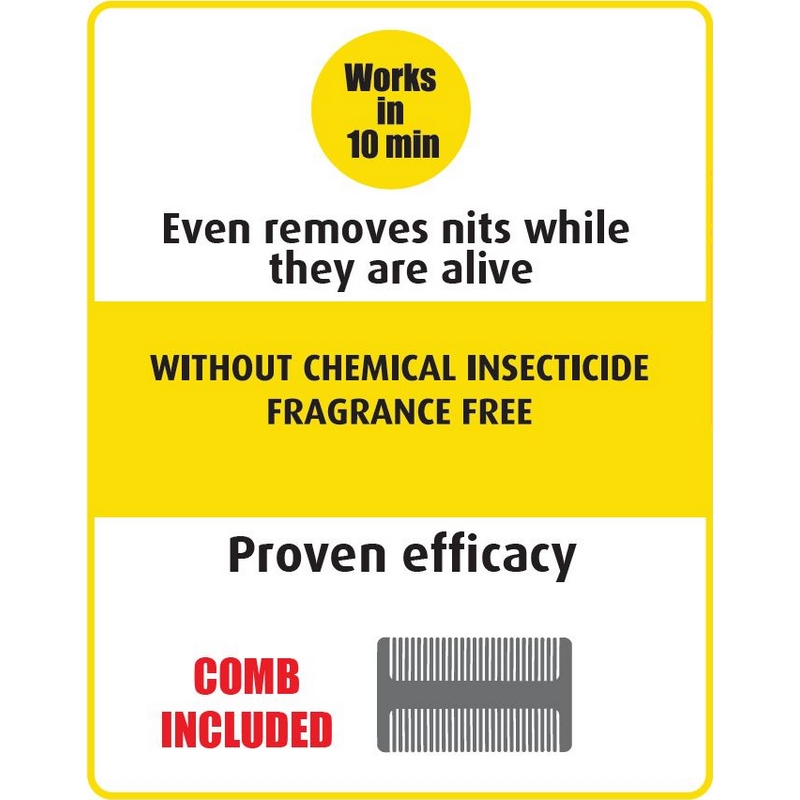 CONDITIONER
POLIDIS NIT REMOVER has been specifically formulated to remove nits, which are one of the major causes of head lice reinfestation.
POLIDIS NIT REMOVER complements other head lice treatments perfectly.
The formula has been proven to work by a French laboratory specialising in ectoparasites.
POLIDIS NIT REMOVER works in two ways:
detaches nits by dissolving the spumaline (substance secreted by female lice to glue their eggs to the hair)
untangles the hair making it easier to go through with a fine-tooth comb to remove the nits
Instructions for use 
Shake the tube before use. Apply POLIDIS NIT REMOVER to the hair. Massage to spread the remover evenly, paying particular attention to the nape of the neck and behind the ears. Leave for 10 minutes. Rinse thoroughly with warm water. Towel dry briskly to enhance the effectiveness of the treatment. Comb the hair, section by section, to remove all the nits. Repeat if necessary.
Precautions for use (please read carefully before using)
For external use only. Do not swallow. Do not apply to broken skin. Avoid all contact with the eyes, nostrils and mouth. In the event of accidental contact, rinse thoroughly with clean water. Some ingredients may cause an allergic reaction. If irritation occurs or there are any other signs of hypersensitivity, stop the treatment at once. Seek medical advice if swallowed. Keep out of reach of children. Store away from direct cold, heat and light. Do not use after the expiry date displayed on the packaging.
POLIDIS NIT REMOVER is not suitable for children under 3years.
POLIDIS NIT REMOVER is a Class I medical device, 93/42/CEE.
Additional advice
To avoid reinfestation it is essential to treat all the family at the same time. Clean all sheets, pillowcases, clothing and items that have been in contact with the head. Washing at 60°C will kill off parasites.